Concert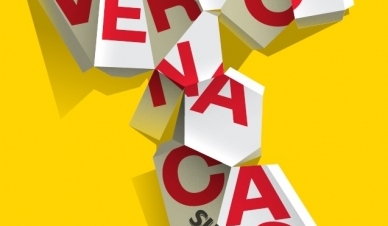 SUMMER IN THE HOUSE SUPER BOCK
SUMMER IN THE HOUSE SUPER BOCKIt is an Open Window House that transforms to live the summer, bringin...
Local: paragem BOAVISTA-CASA DA MÚSICA [BCM1], PR.MOUZINHO ALBUQUERQUE
Date: 01 June a 08 September
Open Air
Local: paragem MARGINAL [MARG1], R.MANUEL J.FERNANDES SANTOS
Date: 24 June às 15:00
Dance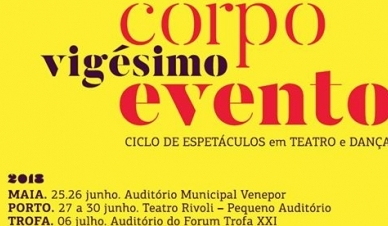 Espaço t, from June 25 to July 6, 2018, presents the 20th edition of the Body Event: Cycle of Shows ...
Local: Rivoli - Teatro Municipal
Date: 25 June a 06 July
Time: 00:00
Cost: Gratuito mediante reserva
Festival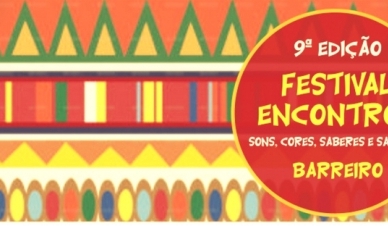 9th Festival meetings - Colors, Sounds, Tastes and tastes
Festival Meetings - Colors, Sounds, Wisdom and Flavors, this year in a new space of the city. On Jul...
Local: Barreiro
Date: 06 às 20:00 a 07 July
Time: 20:00
Cost: gratuito
Theater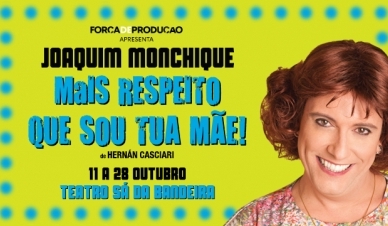 MORE RESPECT THAT I AM YOUR MOTHER!
The most desperate housewife and housewife in Baixa da Banheira and in Portugal is back in this new ...
Local: Teatro Sá da Bandeira/Sala Estudio
Date: 11 às 21:30 a 28 October
Time: 21:30
Cost: 8€ a 20€