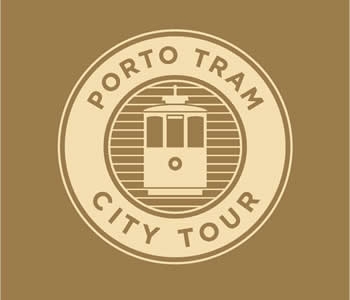 Our Tramcar tours respect covid-19 prevention rules. The use of facial covering is mandatory, and hand sanitizer is available on board.
Limited capacity is in place, desinfection is frequent throughout the day and tickets sold on board must by paied with ATM card (contactless preferred).
What is Porto Tram City Tour?
The network of electric historical tramcars of STCP, E.I.M., S.A. -
Porto Tram City Tour
– constitutes an inescapable ex-libris of Oporto city. With a history dating back to 1872, when the first line of "American cars" of the city of Porto was inaugurated, the network of electric cars is currently constituted by 3 distinct STCP lines that run through the most emblematic areas of the city:
Line 1, or riverside line, makes the route between the historic centre of Porto and the garden of Passeio Alegre on a single path along the banks of the River Douro;
Line 18, or restore Line, which runs between Massarelos and the Carmo on a path that connects the historic parish of Massarelos to Garden of cordage, rope, Twine and its surroundings;
Line 22, or Low line, which traverses the emblematic streets of the city centre of Porto in a circular route between Casey and Battle/Guindais.
When can I travel in Porto Tram City Tour?
Porto Tram City Tour operates daily, with a variable timetable according to the seasons. Please check timetables clicking on each line:
What's the cost of the tickets of Porto Tram City Tour?

Single ticket (valid for one trip, only available on board): 3.50 €
2 trips ticket (on the some day): 6.00 €
2 days adult ticket: 10.00 €
2 days child ticket (from ages 4 to 12): 5.00 €
Where can I purchase Porto Tram City Tour tickets?

On Board our trams
Tramcar Museum (only 2 days)
Hotels (only 2 days)
Travel agencies (only 2 days)
Selected kiosks (only 2 days)
Other tickets valid on the Porto Tram City Tour lines:
STCP monthly tickets
Andante monthly tickets with the zones:

Line 1: PRT1 and PRT2
Lines 18 and 22: zone PRT1

Porto Premium 3 em 1