In December 26, 2008, the STCP, SA was in Portugal, the first company of the carriage of passengers having an integrated management system certificate simultaneously by the three normative references:
NP EN ISO 9001: 2008-Quality Management Systems.
NP EN ISO 14001: 2004 – environmental management systems.
OHSAS 18001: 2007/NP 4397: 2008 – Management Systems of occupational health and safety.
All activities and facilities of the STCP, SA, with the exception of Electric Car Museum, are within the scope of certification, since the provision of the service itself, through the maintenance of vehicles, up to customer service.

Certifications came to provide integration of STCP on a vanguard group of companies, distinguishing it from other transport Operators, which is internally an additional factor of motivation and pride for all workers, though, requiring a constantly interested and active participation on the part of these.

Certifications are awarded for a period of three years, with annual monitoring audits by the certification authority. In the year 2011, it was the renewal of these three certifications-what has been achieved successfully, for over a period of three years, up to December 25, 2014.

While road transportation company, the STCP assumes an important role in the environmental quality of urban space where it operates. The commitment to contribute to a sustainable future requires to bet in continuous improvement, allowing the minimization of environmental impacts of the activity of the company, with particular emphasis in their areas of support, providing premises and equipment technologically efficient solutions that promote the progressive reduction of pollution and consumption of energy and natural resources.






The signature in 2010, by STCP of UITP sustainable development Charter (International Union of Public Transport), in its Full version, Charter is proof evident of this commitment, by assigning a greater degree of responsibility and requirement to the company.

The efficient management of energy, water resources and solid waste produced as a result of the activities carried out in the different facilities and services, are the vectors of guiding environmental management policy, extended to all service providers operating on their premises.

In 2011, we highlight the following indicators: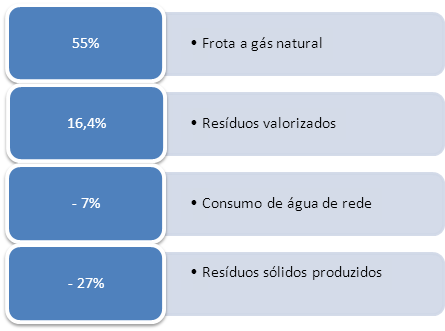 The company has been implementing multiple actions to reduce emissions of pollutants from vehicles, such as: the diversification of fuels used in the fleet, with the use of 54.5% of natural gas buses and the renewal of the fleet, replacing it with buses with an environmental performance progressively more efficient.
With the entry into operation of 15 vehicles of two floors and the slaughter of 36 diesel vehicles, the bus fleet was allocated as follows, in accordance with the energy sources: 54.5% of vehicles (255) natural gas and 46.5% of diesel vehicles (213).
The option for natural gas fleet allowed the reduction of CO2 emissions in 1,626 tons and savings of approximately 4.3 million euros in 2011.

Since 2001, the year of commencement of use of natural gas vehicles, energy-savings by diversification use of gas instead of diesel fuel – was about 18 million.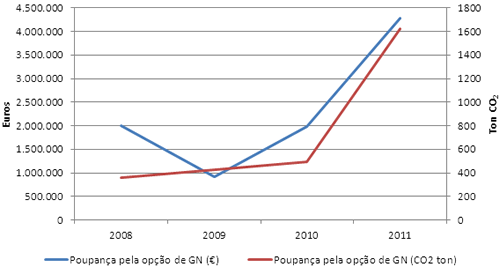 Replaced vehicles that meet the EURO I standard for vehicles that meet EURO V and EEV standards. About 25% of the fleet already complies with these standards, the most environmentally demanding in force in the European Union. These standards impose limits to emissions of nitrogen oxides (NOx), unburned hydrocarbons (HC) and particulate (PT), which are intrinsic to the emissions engine technology.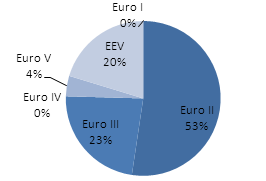 Was elaborated a plan for rationalization of consumption of electric energy, implemented in the year 2011, with the goal of adapting effective needs of consumption activities of the company. In this context the review of all the official network of compressed air to eliminate leakage and to adapt to actual reductions and Officinal activity, which have been taking place. Settled also timers, allowing the power cut off the compressors of normal working hours.
Circuit-breakers were triggered by installed counters and time switches for adjusting the lighting of car parks collection stations. In this way, between the 02:00 and the 05:00, the lighting of two stops was reduced by approximately 60%. Was still fixed the power factor of the collection Station of s. Roque. All these measures have contributed to a reduction of 4% in the consumption of electric power in stationary installations.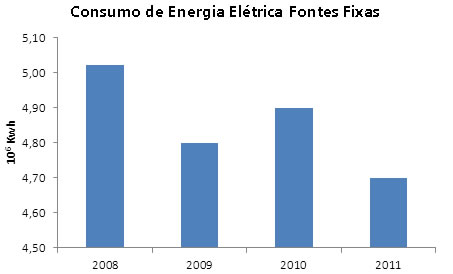 The water consumption decreased by 7% network (906-m3) because of awareness held for workers of the company and the adoption of good practice.
Environmental responsibility involves the rationalization of material consumption and the sustainable management of waste produced. STCP is a selective collection and conveyance of waste to the best destination, giving preference wherever possible its recovery.
Aiming to sensitize workers to the adoption of good practices in the selective separation of waste, gave up a teaching program that covered 117 workers and were distributed to all mini ecopoints premises.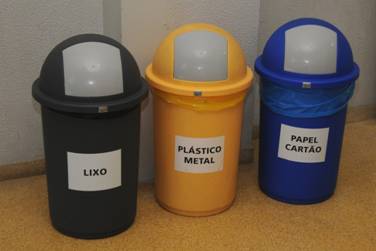 In 2011 there was a decrease in the majority of waste produced, highlighting the reduction of metal waste by 71%.
| | | | | | |
| --- | --- | --- | --- | --- | --- |
| Hazardous industrial waste | 2008 | 2009 | 2010 | 2011 | 11/10 |
| Used oils (liters) | 19.400 | 14.500 | 18.200 | 17.400 | - 4% |
| Used betteries (un) | 291 | 238 | 185 | 209 | 13% |
| Fluorescent Lamps (kg) | 358 | 287 | 253 | 293 | 16% |
| | | | | | |
| Non-hazardous industrial waste | | | | | |
| Wood /kg) | 27.730 | 0 | 9.960 | 6.360 | - 36% |
| Ordinary industrial waste (kg) | 14.360 | 0 | 14.160 | 13.020 | - 8% |
| Metal waste | 484.050 | 0 | 202.740 | 58.780 | - 71% |
| | | | | | |
| Other waste | | | | | |
| Paper and paperboard (kg) | 25.611 | 16.046 | 12.600 | 12.105 | - 4% |
| Construction and demolition waste (kg) | 284.000 | 77.024 | 67.580 | 55.300 | - 18% |
| Hospital waste Gr.III e IV | n.d. | 72,3 | 71,8 | 64,9 | - 10% |
In 2011 amounted to 16.4% recovery of waste generated, the quantity produced decreased by 27% and cost optimization with the proper selection and differentiated appropriately licensed waste operators. It is estimated cost reduction by 40% for 2012.
With the optimization of waste management, environmental management policy STCP closes a cycle that began with the environmental certification, since all environmental aspects were the subject of a detailed analysis, and led the development of an environmental management plan, reviewed annually, continuous improvement, with the consequent optimization procedures, allowing achieve results that contribute to economic rationalization in sustainability.